About ILCM 2017
ILCM has established itself as one of the most sought-after events in South Asia on Life Cycle Approaches. It brings together Indian and international LCA community, stakeholders including government, industry, academia, as well as the voluntary sector to explore the applicability of Life Cycle Thinking for realization of SCP patterns.

The sixth edition of ILCM will be held on 9-10 October in New Delhi, India.

The objective of ILCM 2017 is to discuss and advance the implementation of Life Cycle Approaches along business value chains, supporting environmental, social and economic sustainability.
Download ILCM Brochure
Download Agenda (Tentative)
Download Abstract Book
Announcements
Highlights of Conference program
Inaugural Address by Shri Ajay Narayan Jha, Secretary -Ministry of Environment Forests and Climate Change, Government of India
High level panel discussions:

National Strategy on Resource Efficiency & Circular Economy
CSO Dialogue: Creating the Circular Economy Advantage

Breakout Session: LCA for Beginners (9-10 Oct)
This year we are organizing a breakout session for delegates new to Life Cycle Management to explain the basic concepts and facilitate better understanding of more advanced studies that will be presented in later sessions. Co-chaired by Chalaka Fernando, Product Sustainability & LCA Practitioner based in Sri Lanka, the session will have an informal setting. Chalaka is passionate about Sustainability and Life Cycle approaches and has made special efforts to make this session interesting for beginners. He has roped in experts from both academia and industry to share their knowledge and experience. Join him for the session and beef up your understanding of Life Cycle approaches!
Profile Chalaka
Workshop: Sustainability as Corporate Strategy
FICCI is holding an exclusive knowledge-sharing event for corporate EHS and sustainability managers to discuss contemporary world-class research/thinking on environmental sustainability and enable enhancement in sustainability performance as well as its elevation to being an integral part of corporate and business strategy.
Date: 11th Oct
Venue: Federation House, New Delhi
Registration: Prior registration by invitation only
Target Audience: EHS Managers
Download Brochure
LCA Certified Professional (LCACP) Exam
FICCI has joined hands with ACLCA for hosting
LCA Certified Professional (LCACP)
exam for ILCM 2017 participants at
discounted fees
. The exam will be held back to back ILCM conference at Federation House, New Delhi. For enquiries, please contact at
ilcm@ficci.com
Registration
Conference registration is now open. We are offering an early bird discount (15%) on the registration fees until 18 August. Register Now
Call for abstracts
The deadline abstract submission is over. Received abstracts are currently under review by the Scientific Committee. Evaluation results will be announced by 31st August 2017.
Important Dates
Call for abstracts: 1 May 2017 - Closed
Deadline for special session proposal submission: 15 June 2017 - Closed
Sponsorship/Exhibition
Demonstrate your technology/domain expertise to over 150 delegates. For further details, contact archana.datta@ficci.com
ILCM 2017 Program Committee
The Program Committee will establish the program goal, determine the conference themes, support the setting up and moderation of the scientific program.
| | |
| --- | --- |
| Name | Affiliation |
| Anurag Goel | Former Secretary, Ministry of Corporate Affairs, Govt of India |
| AlkaUpadhyay | TATA Sustainability Group |
| Ashok Menon | SABIC |
| Nimish Shah | Unilever |
| Pradeep Panigrahi | Mahindra & Mahindra Ltd. |
| Sandeep Mudliar | CSIR-CFTRI |
| Sandeep Srivastava | Ambuja Cement |
| Sanjeevan Bajaj | FICCI |
| Saket Kulkarni | Arvind Limited |
| Sunil Kumar | Simapro India |
| Vipul Kumar | Samsung |
| Upasana Choudhary | HP |
ILCM 2017 Scientific Committee
The Scientific Committee will support the review of abstracts, guide in conference outreach and moderation of the scientific program.
| | |
| --- | --- |
| Name | Affiliation |
| Allan A. Jensen | Nordic Institute |
| Amir Safaei | Ecoinvent |
| Andreas Ciroth | GreenDelta |
| Atsushi Inaba | Kogakuin University |
| Brajesh K Dubey | Indian Institute of Technology |
| Henry King | Unilever |
| Mark Goedkoop | Pre-consultants |
| Matthias Finkbeiner | ISO/Technical University of Berlin |
| Parakrama Karunaratne | University of Peradeniya |
| Pradip P Kalbar | Indian Institute of Technology |
| Shabbir H Gheewala | The Joint Graduate School of Energy and Environment |
| Toolseeram Ramjeawon | University of Mauritius |
| Yasushi Kondo | Waseda University |
Partners

Sponsors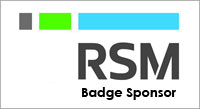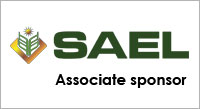 Supporting organization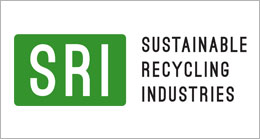 Online Media Partner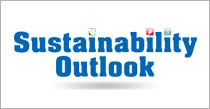 ILCM Organizers
Federation of Indian Chambers of Commerce and Industry
Federation House, Tansen Marg, New Delhi 110001
T:
+91-11-23487566, +91-11-23487211
F:
91-11-23320714
E:
ilcm@ficci.com